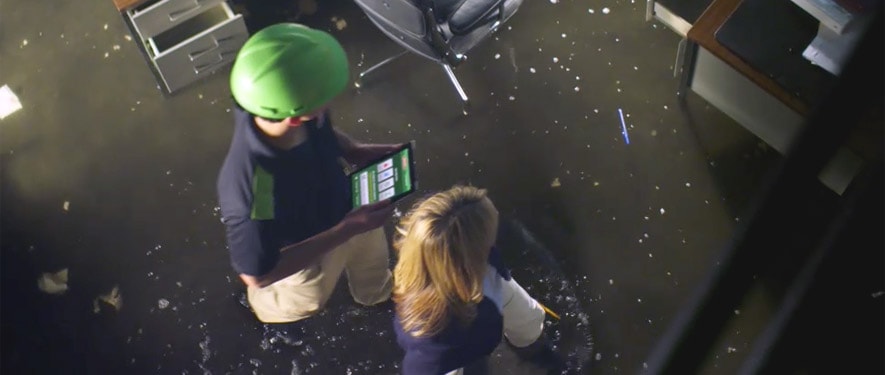 Commercial Water Damage Restoration
Water damage such as floods, plumbing leaks, broken pipes, storms, sewage backup and appliance malfunctions can all cause unexpected destruction in your business. We understand that any lost time can also lead to lost jobs and work, causing many other disruptions at work. Getting it cleaned up and back to its rightful state is job number one. We minimize interruptions to your business and do everything possible to keep your doors open during the restoration process, so you can continue to provide for your family and your employees. When it comes to getting you back in business, we've got your back.
Faster to Any Size Disaster
A Trusted Leader in the Restoration Industry with over 2180 Franchises
Water Damage or Flooding? Call Us Today (936) 559-0404
Commercial Water Restoration Presents Unique Challenges
SERVPRO of Lufkin / S Nacogdoches County has the training, experience, and equipment to handle large commercial flooding or water damage emergencies. Whether your water emergency occurs in a small office building or big box store, we will respond quickly to mitigate the damage and manage the restoration project through to its completion. Learn more about Learn more about our training and certifications..
Water Damage Restoration Technician
Applied Structural Drying Technician
Odor Control Technician
Upholstery & Fabric Cleaning Technician
Locally Owned Company with National Resources
SERVPRO of Lufkin / S Nacogdoches County can respond immediately to your commercial water damage emergency regardless of the size or scope of the damage. We are part of a national network of over 1,600 Franchises with special Disaster Recovery Teams placed strategically throughout the country to respond to large scale events and disasters.
We are proud to serve our local communities:
Lufkin
Nacogdoches
Huntington
Diboll
Pollok