Do You Have Mold Damage in Your Lufkin Business?
8/13/2021 (Permalink)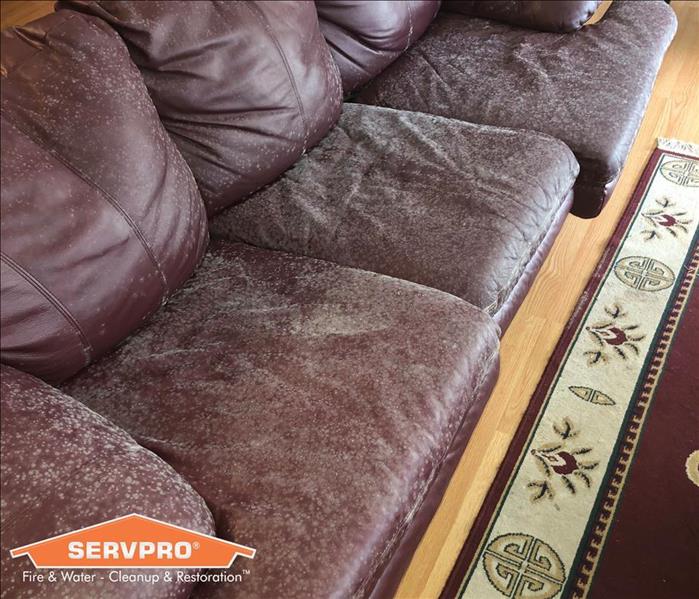 If your business has any mold or water damage, give the pros at SERVPRO of Lufkin/S. Nacogdoches a call at: (936) 559-0404
Discovering you have a mold problem can be a bit overwhelming at first. Before you give up and sell your company, hire a professional to assess the situation.

Warning Signs

It is important to recognize the warning signs of mold before it takes over your home and affects your company.

Smell – Mold has a pungent, musty odor. If it is in one area of your building, you might notice a distinct smell when you enter that part of the property. It is not always visually apparent. Mold can grow behind wallpaper, inside walls and under the carpet. If you notice an unusual and persistent odor in your property, contact a professional in Lufkin, Texas to perform an inspection.

Sight – Watch for the appearance of mold. It may be black, discolored, fuzzy or slimy. You will notice a suspect area growing overtime. Like most fungi, it likes damp areas. Regularly check and clean areas that have a high humidity or tend to collect dampness.

Health – Because mold is not always visible, it may not be apparent that you have a mold problem. If you notice a musty odor when you are at the office or you spot water damaged areas, you may need to hire a mold remediation specialist. If you do have a mold problem, you may notice that you feel better when you are away from home.

Mycotoxins

Organisms of the fungus kingdom, like mold, produce toxic secondary metabolites called mycotoxins.

Things to Know
The best way to prevent mold growth is to control the moisture in your home. Molds can be found almost anywhere and are able to grow on most surfaces, so keeping an eye out for it is essential to keeping you and your employees.
If your business has any mold or water damage, give the pros at SERVPRO of Lufkin/S. Nacogdoches a call at: (936) 559-0404